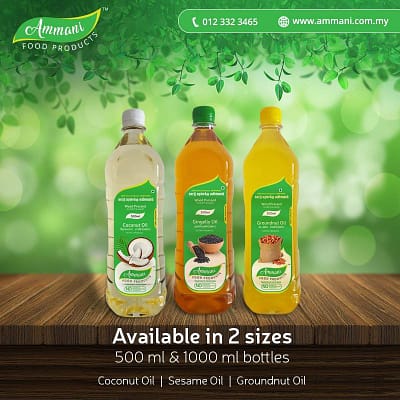 A lot of people like virgin
coconut oil
for an abundance of unique reasons. For starters, it has a scrumptious fragrance and it tastes great as well. Plus, the oil is crammed full of vitamins and medium chain fatty acids (MCFA). Most people are familiar with coconut oil. Just remember that virgin coconut oil is a little bit different. This is not a gimmick. It is not a name used by the manufacturers in hopes of increasing their prices and revenue. Additional details about this specific type of coconut oil will be provided below.
What Is Virgin Coconut Oil?
So, what is it exactly? How does virgin coconut oil (VCO) differ from ordinary coconut oil? Well, for virgin coconut oil the oil will be extracted without using any heat whatsoever. Virgin coconut oil is becoming increasingly popular all around the world because it offers benefits that cannot be found with conventional coconut oil. Virgin coconut oil differs from the regular coconut oil in various ways, including extraction method, benefits provided, and its source.
How Virgin Coconut Oil Extracted?
The biggest difference between the regular and virgin coconut oil is the extraction method. Virgin coconut oil is derived from the milk found in fresh coconut, meat, or residue. Regular coconut oil will be extracted using cold milling or compression of Copra. Copra is nothing more than dried coconut kernels. Then, the extracted oil is refined, bleached and deodorized to make it suitable for consumption. oil will proceed through many other processes, including fermentation and churning. Then, the remaining water and moisture will be separated from the oil. In many cases, the fresh coconut oil will be boiled to obtain the oil.
However, it should be noted that making legitimate virgin coconut oil will never use the heat of any kind. If you're going to be purchasing virgin coconut oil, you need to make sure that you're choosing a reputable manufacturer like Ammani. The manufacturer of VCO should never use heat to produce the oil. It should not be exposed to heat whatsoever. It is also possible to extract virgin coconut oil using cold compressions on dried coconut meat. This specific process is often referred to as micro-expelling.
It is widely believed that the virgin coconut oil extracted using cold compression will be superior in pretty much every way. This is because fermented oil is going to have greater quantities of moisture and this will cause it to spoil much more rapidly.
How Ammani's Extra Virgin Coconut Oil Extracted?
Ammani's extra virgin coconut oil is extracted using 'chekku' with the pestle made of wood called 'vagai' (marachekku). Ammani's oil is not just chekku oil or cold pressed oil but it is wood cold pressed oil. As such, the oil is extracted without losing any nutrients while retaining all the inherent vitamins and proteins of the oil in a hygienic condition.
Food for thought: Being a customer, have you ever wonder why not many shows you how they manufacture their so called virgin or extra virgin coconut oil.
Well, wonder no more as now you can checkout the video below which shows how Ammani manufacture their extra virgin oils and see for yourself the high quality pure natural process of Ammani oils.
Virgin & Regular Coconut Oil – What's The Difference?
It is pertinent to understand that there are many differences between regular coconut oil and virgin coconut oil. The extraction process is the biggest. However, there are many others. For instance, the appearance will also differ. The benefits provided will vary. More details about the differences can be found below.
Vitamins And Minerals
First and foremost, you should know that virgin coconut oil is going to possess a scrumptious taste and good smell. This is the case because it is actually made using fresh coconuts without generating any heat. The oil is never refined either. This ensures that the oil is able to maintain its nutritional benefits as the nutrients do not get destroyed by heat. This includes vitamins, minerals, and antioxidants. If you want to reap the benefits provided by coconut oil, you'll receive far more by sticking with virgin or extra virgin coconut oil.
Appearance
It is also important to know that virgin coconut oil is going to look different than regular oil. However, there is a chance that you can't distinguish between the two on looks alone. While it is possible for the color to vary from time to time, the best virgin coconut oil should closely resemble water. Regular coconut oil is not going to appear the same way. When attempting to buy this type of oil, you need to be aware of this. Be cautious!
Composition
When it comes down to it, the makeup or composition of the two oils will be very similar. Nevertheless, virgin coconut oil will usually contain more vitamins, minerals, and polyphenols than the regular coconut oil. It also contain more good cholesterol and medium chain fatty acids. A good virgin coconut oil has almost no trans fatty acids.
Benefits Of Virgin Coconut Oil
Virgin coconut oil will not be subjected to heat. It is also created using fresh coconuts. This ensures that virgin coconut oil is able to maintain a richer content than regular coconut oil. In return, this guarantees that virgin oil will provide you with more perks than the regular oil. The oil will contain a significantly higher quantity of antioxidants, vitamins, and minerals. Its shelf life will also last much longer. Since virgin coconut oil contains high quantities of capric and lauric acid, some speculate that it could be a good option for combating Aids.
Virgin Coconut Oil Prices
Don't let that cheap price displayed by many who simply add artificial flavor to regular coconut oil and sell it as virgin coconut oil tempt you. Good things will never be cheap and it is no exception for virgin coconut oil as well. While there are different brands on the market, each brand will set the prices of their virgin coconut oils depending on the quality and quantity. To get the most out of your money, it is best to do a bit of research and comparison-shopping.
What Is Ammani Extra Virgin Coconut Oil
AMMANI's Wood Cold Pressed Oil (Ammani Naattu Mara Chekku Oil) is extracted by the traditional method where a long cylindrical contraption ('Ghani' – Nattu Mara Chekku) is used to grind the seeds as our forefathers did. This technique is called "cold pressing the oil" out of the seed which does not involve the generation of heat.
Hence, room temperature is maintained and it can be achieved only if traditional wooden churner (Nattu Mara Chekku) is used and extracted by a slow mechanical process. Since the oil is not heated, it retains all the natural micronutrients, vitamins, flavor, color and texture.